Overview
The radiology department at TCPL, High Range Hospital, is equipped with full DR system of Agfa 400ma for excellent x ray image qualities that is used to perform various radiographic procedures for different parts of the body like the chest, abdomen, joint and bones and Ultrasonography Department is equipped with GE Voluson S10 expert and has a facility for 4D, B-mode as well as Colour Doppler imaging. Routine obstetric scanning is done for detecting fetal anomalies in all pregnant patients. Department also has GE VIVID I portable machine to do bedside ultrasound and echo.

Services
Special care is taken during X-ray examinations to use the lowest radiation possible while producing the best images for evaluation. Strict norms laid down by Atomic Energy Regulatory Board (AERB) are followed to provide our patients with safe imaging services.
The Department also provides the facility for portable X-rays for bed-ridden or seriously ill patients in the emergency room and ICU. Specialized procedures like barium studies, IVP, HSG, MCU, Sialography, etc., are also done.
Specialized Doppler studies are performed to assess blood flow to various parts of the body likes limbs, kidneys, brain, uterus, etc. Gynaecological examination for various disorders and follicle growth monitoring is also done. Ultrasound guided procedures like Pleural tapping, Ascitic tapping are also done routinely.
Meet Our Doctors
Our administration and support staff all have exceptional people skills and trained to assist you with all medical enquiries. Doctors will be available, kindly call to confirm your Appointment.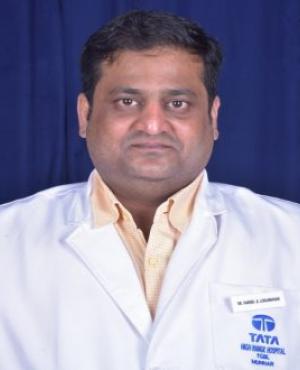 Dr. Harish S Lokannavar