Improving The Quality Of Your Life Through Better Health.
TATA CONSUMER PRODUCTS
Tata Consumer Products is an integrated Food & Beverage company. We are amongst the Top 10 Food & Beverage companies in India with a vision to become a multi-category FMCG major. We stand 'For Better' – a reflection of our commitment to improvement by pushing boundaries and aiming for better every day for all our stakeholders. We are strong believers in the Tata Group philosophy of giving back to the community and acknowledge the role played by communities in the growth of our business. We aim to provide high quality, affordable health to community members in Munnar through the High Range Hospital.
Message from the MD & CEO, Tata Consumer Products: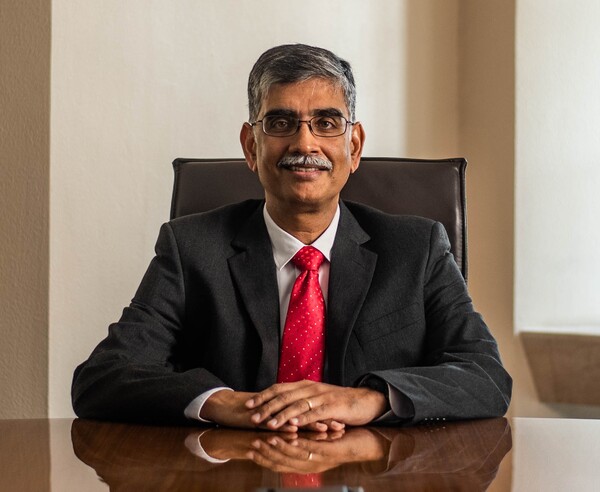 The hospital has made significant strides in various areas spanning infrastructure, capability building and training. It now offers all major specialties including diagnostics and has progressed from being actively involved in preventive care to strengthening its focus on curative health, including emergency services. It is foraying into providing a dedicated Oncology centre and is planning to start tertiary care consultations and diagnostics in the future. In addition, the hospital has been focusing on strengthening its training programs for all estate health care workers and doctors. I think these initiatives are a testament to the hospital's commitment to high standards in affordable health care.
I would like to laud the hospital and all employees there for the commendable work being done. Your dedication and service to the community, especially during these challenging times is an inspiration to all of us. I am sure the High Range Hospital will continue to maintain and set new standards in quality health care.
Sunil D'Souza
Managing Director & CEO
And has treated many serious Medical and Paediatric patients. High Range Hospital was the only private hospital catering to the needs of more than 4.5 lakh population surrounding Munnar spanning across more than 40 kms radius around Munnar. The demography of the Dist. With hilly terrain travelling in this terrain takes more time than travelling in plains. The one main feather in the cap is the healthcare system developed here much earlier than it developed in all other areas in the Dist. And this hospital has stood the test of time and has catered to all kinds of emergencies.
In our endeavor to provide quality healthcare system we have added few new Dept.'s and also restarted some other Dept.'s. The one Dept. which was the need of the hour was the cardiology services. Now we have a full-fledged Cardiology Non-Invasive Lab, which we have made fully functional. We are now handling all cardiac emergencies here itself. We have also restarted ENT and Ophthalmology Dept.'s. One other area which required special consideration keeping in mind the increasing number of suicide patients and also many numbers of Alcohol addiction we have now a full time Psychologist and plan to devote completely for the rehabilitation of the above patient. We are now starting Oncology services concentrating mainly on Preventive Health, Early Diagnostics, Primary Care and entry level Secondary Care in conjugation with KARKINOS. Which will be the first of its kind in Oncology programme in the whole Idukki Dist. We also took major initiatives and implemented working jointly with the Local Govt. and Health Dept. in the prevention and treatment of COVID-19. With the active help from TATA Trust's, and TCPL we were able to create 12 Ventilator beds. 28 High Dependency Oxygen bends exclusively for COVID-19 patients. we also along with the Local Govt. created and managed 20 oxygen beds, and 140 ward beds in the local community center. And as a team along with KDHP management, Doctors and Health care workers we were able to contain the spread of COVID-19 infection in and around Munnar. And our statistics are way below the state statistics. We are hoping to start other Super Specialties very soon with tie-up with one of the biggest health care provider of India.
We hope to live up to the TATA's motive of creating a better surrounding around us and concentrate in Preventive care mainly.
Dr David J Chelli
Director Medical Services